How To Become a Pattern Maker in Streetwear
Career Profile, Salary & Job Outlook —
What does a Pattern Maker do?
Pattern Makers help create the first patterns before sending them to full production. Their patterns act as the spec fit samples, so they closely collaborate with the Design team to ensure the garment or product is right during fittings. Moreover, Pattern Makers have an expert understanding of fit and grading and can create changes to the patterns before releasing them to the manufacturers.
How much does a Pattern Maker make?
According to Glassdoor, Pattern Makers make a national average of $64,461 or $30.99 an hour (as of January 2022). Entry-level pattern makers make around $39,000 annually, with senior-level designers making $106,000 a year. Of course, this wide range also depends on skill, seniority, company, and location.
What impact does this career have towards the streetwear industry?
Pattern Makers ensure that clothing fits the best to a streetwear brand's standards and customer demographic. With their patterns, the Design team is able to see first-hand their designs and adjustments that need to be made before going to full production.
What is the job outlook for a Pattern Maker?
Global apparel revenue is forecasted to grow to $2.25 trillion by 2025, with the streetwear market surpassing $185 billion by sales in 2020. According to the U.S. Bureau of Labor Statistics (BLS), job opportunities for fashion designers (including Pattern Makers) are expected to remain steady growth during the 2020-2030 decade.
How to kick-off your career:
Understand fashion construction by taking a sewing class.
Practice creating your own patterns and experimenting with fit.
Download our Ultimate Streetwear Career Guide to understand the pathway into this career.
Learn the tech pack process with our Streetwear Design Accelerator program to be able to prep your designs for manufacturing.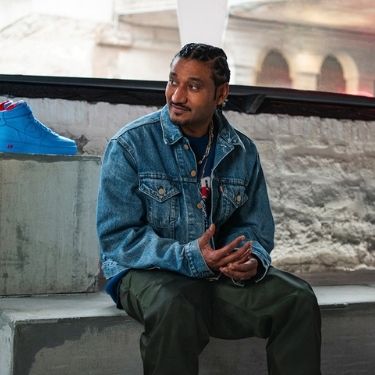 Learn from:
Don C
Streetwear Essentials contributor,
Founder & Designer at Just Don
Experiences: Chief Marketing Officer
Related Careers:
Apparel Designer | Creative Director | Apparel Graphic Designer | Technical Designer