Covid-19 was like a wrecking ball in the entertainment world in 2020. But, the lone exception was streaming. Services saw a surge in subscriber numbers — Netflix reported an increase of 16 million subscribers in the first quarter alone. Even as theaters tentatively reopened and restrictions were lifted, consumers continued to flock to streaming in 2021. New services popped up, and existing platforms expanded their offerings with exclusive shows and movies. Since it's almost a wrap on 2021, let's look back on some of the year's biggest streaming stories.
More Platforms
Everyone wants to get in on the fun when there's money involved. With Netflix and Hulu regularly reporting hundreds of millions of subscribers, other entertainment companies sought to stake their claim to the market. In January of 2021, Discovery Inc. launched its streaming service, discovery+. The platform consists of existing programming and original content from the Discovery Channel, HGTV, Food Network, TLC, Investigation Discovery, Animal Planet, A&E, Lifetime, and the History Channel. The platform has grown in earnest, reporting 18 million paying subscribers in August 2021 — far behind competitors like Netflix and Disney+.
ViacomCBS finally realized its CBS All Access platform was outdated in the broadcast network world and rebranded it to Paramount+. The new and improved streaming service offers expanded content from Comedy Central, TVLand, and VH1. The move has paid off as ViacomCBS 42 million global streaming subscribers.
Big Budget Hits The Small Screen
Netflix is the king of streaming, but Disney+ has the potential to redefine what the platform can be. Its subsidiaries include Marvel, Pixar, and Lucasfilm. In 2021, the streamer tapped its Marvel Cinematic Universe properties to create a series of television shows. As a result, WandaVision, Loki, The Falcon, and the Winter Soldier were released to critical and fan acclaim. Each episode of all three shows reportedly had a production cost of $25 million per episode.
With Disney+ spending blockbuster money and Netflix regularly shelling out millions for high-profile talents like Dan Levy and major hits like Squid Game, smaller streamers tried to keep pace. Apple TV+ managed to a diamond in the rough with Ted Lasso. Mid-tier streamers Amazon Prime and Hulu had quieter years in buzzworthy television, but their subscriber numbers grew.
The Film Industry Pushes Back
2021 was marked by an attempted return to normalcy that has continued to stagger. Hollywood was in limbo as productions struggled with Covid-19 testing and effects of positive results. The most damaging impact of the pandemic was the closing of movie theaters across the world. Even though theaters have reopened gradually, moviegoers have remained skeptical, and the box office still hasn't rebounded completely.
Some film studios tried to pivot amidst the unknown. WarnerBros infamously agreed to a deal with HBOMax to exclusively release their entire slate of films on the streaming service in late 2020 and 2021. Disney+ tried to follow suit with a paid Premier Access option. This strategy may have appeased wary fans, but it notoriously backfired when Scarlett Johansson sued Disney over the release of Black Widow. Furthermore, Emma Stone considered taking legal action against Cruella. Johansson reached a settlement, and Stone ultimately declined, but the controversy may pause future partnerships between studios and streaming services.
Looking Ahead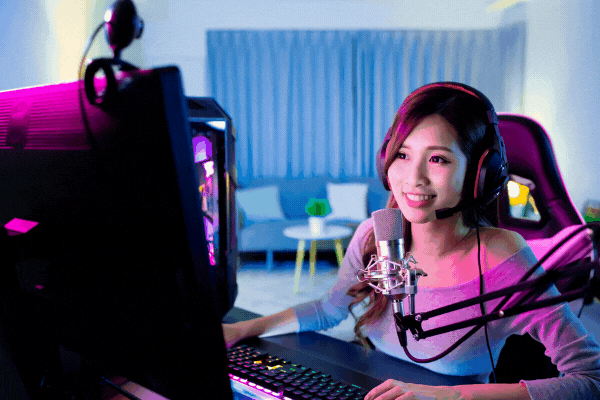 What's to come for streaming in 2022? Recently, there has been a trend with television writers and showrunners leaving cable networks for big-budget deals with streamers, which will likely continue. However, the most exciting space to watch will be live streaming. Some services like Hulu currently offer a more expensive live option. Still, as brands have shown this year, we're only one merging away from a completely different entertainment category.
If you'd like to learn more about streaming and exploring a career in the industry, check out Yellowbrick's Ultimate Film Career Guide.