Success is a term and topic that weighs on Gen Z. Their inherent desire for success is accompanied by a weight of expectations. Despite generally having a success-oriented mindset, Gen Zers experience extreme pressure to be successful and a need to be perfect. Streetwear has a primary youth audience, mostly under 25 years old. And a point of wonder when it comes to starting a streetwear brand is how to measure its success. Does this look like going viral? Selling out a product in minutes? Is it getting someone influential to recognize or wear your brand? 
The streetwear market is volatile and saturated like a modern-day version of garage bands. Many falter, and few survive to make it in the mainstream. Some brands become a viral success with a signature design (CC: Anti Social Social Club). However, some have taken years to carve out their brand story and lane. Take, for example, Staple Pigeon, a lifestyle brand started by Jeff Staple. He's also built his career by making history with the Staple Pigeon Dunk, hosting Hypebeast Radio's podcast Business of HYPE, among hundreds of collaborations — making him a household name within streetwear.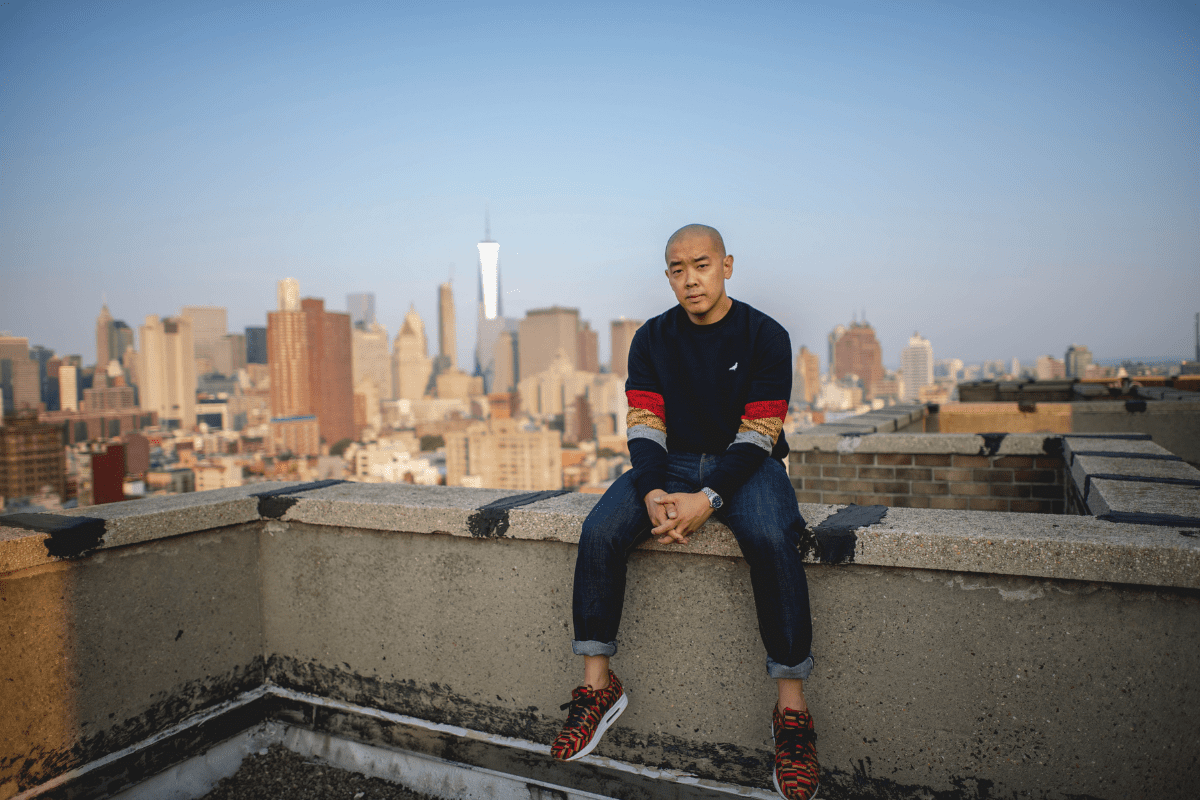 Now a contributor at Parsons x Complex's Streetwear Essentials course, Jeff imparts his teachings and wisdom to the next generation of streetwear designers. What makes a designer or brand have success in streetwear? And how do you balance creativity with business? During a virtual fireside chat featuring Jeff Staple and Aria Hughes, Jeff was asked about achieving success from a current Sneaker Essentials student:
Regarding success in streetwear:
For up-and-coming brands, every designer wants to take their brand to the next level. But often, you feel as if you're hitting the ceiling. So what's a good tip to break through and hit the level of success you want to achieve?
Immediately Jeff Staple looked exasperated and replied, "that question — there's so much pressure involved. I felt anxiety just hearing that question because there are two ways of thinking about it if you're a creative artist."
Just as success varies from person to person, this goal is influenced by the type of creative you are. Jeff says, "There are two types of creatives: one who wants to create and tell their story, and one who is more data-driven and considers trends, numbers, etc., when making." For new designers, Jeff challenges how you determine success with "what the question sounds like."
If a designer focuses on numbers, quotas, followers — metrics, in general, they operate on the challenge of growth. "It could be money, followers, views, likes — it could be any metric. But, if we did $1,000 this month, how do we do $2,000 next month?" Jeff breaks down. So, again, it's about asking how a business can double its effort for the future.
There are two types of creatives: one who wants to create and tell their story, and one who is more data-driven and considers trends, numbers, etc., when making. – Jeff Staple
Jeff isn't that type of designer. He's the designer that focuses on the product and story. With no account for performance, they operate on execution and the final product. This question could look like, "what's the story I'm telling in my collection, or how many designs or products are in the next drop?" He advises that "in the beginning, the number one priority should be that your voice and message are pure."
Protecting the pure, unfiltered creativity will not only free someone from the pressure to perform but helps discover who you are as a designer, what your brand is about, and who it's for. The more you can identify these three things, the more you can understand how to make the data or numbers work for you. "In the beginning, the priority for new or up-and-coming designers is to protect the creative process," Jeff concludes. Then, once you begin to tell your story and understand the community you're building, you can tap into the business side.
Complex alongside Sneaker Essentials hosted an exclusive virtual fireside chat featuring Jeff Staple. Hosted by Aria Hughes, the hour and a half conversation dived deep into the streetwear industry from topics such as design, marketing and branding, retail and distribution, and entrepreneurship. Access Jeff Staple's top tips for new streetwear designers here.