How To Become a Technical Designer in Streetwear
Career Profile, Salary & Job Outlook —
What does a Technical Designer do?
Technical Designers tangibly visualize a streetwear brand by translating a concept or design for manufacturers. Their main responsibilities entail creating CADs to communicate the placement of prints and graphics on garments. They also prepare accurate information and placement of artwork for vendor sampling and production. In addition, working closely with the Creative Director, Apparel Designer, and Graphic Designer, they assist during the collection development to ensure proper execution of prints, dyes, and clothing construction.
How much does a Technical Designer make?
According to Glassdoor, Technical Designers make a national average of $66,809 or $32.13 an hour (as of January 2022). Entry-level technical designers make around $45,000 annually, with senior-level designers making $99,000 a year. Of course, this wide range also depends on skill, seniority, company, and location.
What impact does this career have towards the streetwear industry?
Technical Designers are vital in bringing a collection to life. They help communicate throughout the development process — from design to manufacturing — the vision of the Apparel or Graphic Designer. As a result, streetwear brands save thousands of dollars and their investment with the expertise of Technical Designers' ability to translate the design into tech specs.
What is the job outlook for a Technical Designer?
Global apparel revenue is forecasted to grow to $2.25 trillion by 2025, with the streetwear market surpassing $185 billion by sales in 2020. According to the U.S. Bureau of Labor Statistics (BLS), job opportunities for fashion designers (including Technical Designers) are expected to remain steady during the 2020-2030 decade.
How to kick-off your career: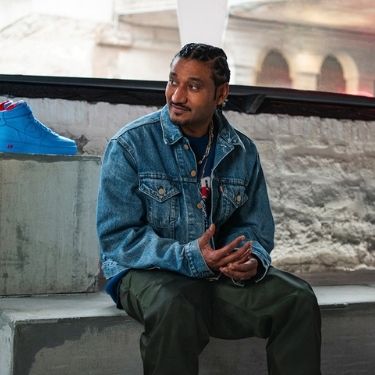 Learn from:
Don C
Streetwear Essentials contributor,
Founder & Designer at Just Don
Experiences: Chief Marketing Officer
Related Careers:
Apparel Designer | Creative Director | Apparel Graphic Designer